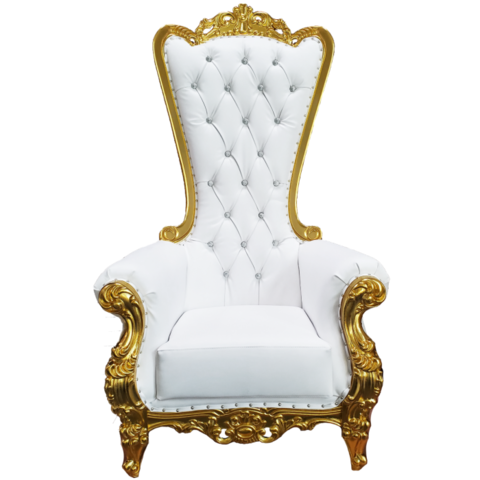 Throne Chair - Gold
Throne Chair Rules:
Throne chair(s) is solely for the guest of honor to use.
Children are not allowed to eat, drink or jump on them.
NO silly string. NO face paint. NO glitter. NO eating. NO smoking around Throne Chair(s).
Please keep in mind that these chairs are expensive and need to be treated with care, as if you own them. If we find any marks or stains, RENTEE agrees to pay for the damage(s). If the damage is irreparable, i.e. any tear on the fabric, broken pieces, broken legs, broken armrests, liquid damage etc. RENTEE agrees to pay entire cost of the Throne Chair. $1,400.00
Please note: Throne chair will not be released if vehicle is not big enough to fit. (if youre picking up).